Vitamin G - A living community
A lively, intercultural marketplace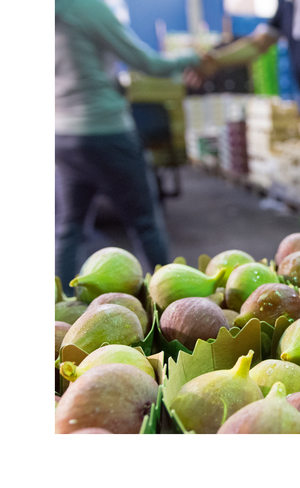 People and cultures come together and converse at GROSSMARKT HANNOVER. Upon entering the wholesale market during the nightly peak period, its community-building significance is immediately apparent. It is positively palpable. Here we have the local producers and suppliers – often ethnic characters from family operations, some of which are operating in the third and fourth generations. Then there are numerous merchants from abroad, who not only enrich the selection but also the atmosphere. This is multiculturalism in practice, quasi making the wholesale market exemplary of successful integration.

The numerous wholesalers and importers, producers and service operations interact with the many buyers, creating authentic marketplaces of exemplary efficiency.

GROSSMARKT HANNOVER is community-building even beyond that: the operations located here employ more than 1,000 people overall, not to mention indirect employment in the region. As an economic factor, we support small and midsize enterprises.

It cannot be said too often: as a farmer's market supplier, wholesale markets deliver important impulses for the cultural diversity and attractiveness of our cities. Merchants and customers at the many farmer's markets in and around Hanover are always experiencing this anew.