International specialities
Where can you get…? – Here, at the wholesale market!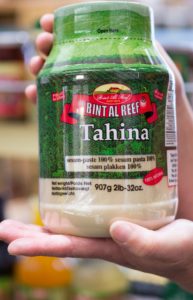 Gastronomy operations are often in need of international specialities. That has a special reason: many products offered among others in Italian, Turkish or Arab restaurants, inns and also some cafeterias are not available from conventional food retailers.

Traditionally things have been different at GROSSMARKT HANNOVER, as our merchants reliably supply their target groups with top specialities from many countries. Perhaps you have very special wishes or need specific foods?
Just talk to our merchants!